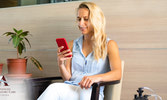 Oxygen is life's invisible thread, especially for those battling lung conditions like chronic obstructive pulmonary disease (COPD) or pulmonary fibrosis. Let's talk about home oxygen and how it helps manage these medical conditions.
The Role of Home Oxygen in Managing Lung Conditions
Breathe easier knowing that supplemental home oxygen can help individuals with various lung diseases. This treatment works by delivering a higher concentration of oxygen to your lungs than what's available from the surrounding air.
COPD sufferers may benefit from supplemental home oxygen, which can help reduce shortness of breath and increase energy levels. For those living with pulmonary fibrosis, consistent use of home oxygen can also enhance sleep quality as well as cognitive function. Learn more here.
Different Types of Home Oxygen Equipment
Gone are the days when using an oxygen tank meant being tethered to one spot at home. Nowadays there are several types of equipment designed for mobility while ensuring your body gets the O2 it needs.
Oxygen Concentrators: These devices filter out nitrogen from room air providing pure breathable O2 straight through a nasal cannula—yes, just like in Grey's Anatomy.

Liquid Oxygen Systems: Here, we're talking James Bond-level tech—liquid O2 stored under pressure converts back into gas when released.

Oxygen Cylinders: Old school but effective—think scuba diving but on land... you get our drift?
Fun fact alert. Did you know that home oxygen concentrators are often prescribed for patients who need constant 24/7 support? That's like having your personal healthcare cheerleader.
Remember, every lung condition is unique. What works for someone may not be suitable for another person. Check with your physician before adjusting any oxygen therapy you may have.
Whether you're hitting the shops or catching some shut eye at home, these devices ensure that COPD and pulmonary fibrosis don't stand in your way.
Key Takeaway:
Using home oxygen therapy can totally change the game when it comes to managing lung conditions such as COPD and pulmonary fibrosis. This approach gives your lungs a boost of extra O2, which helps ease breathlessness and ramps up your energy levels. Today's gear options - including concentrators, liquid systems or cylinders - are built for easy movement and convenience. But don't forget: everyone's situation is different, so make sure you always have a chat with your doctor or our expert team here at Advance Respiratory Care Network.