Sleep Apnea and Hypertension
1 in 3 people with high blood pressure also have sleep apnea. In patients who have multiple medications to control their blood pressure, the treatment of sleep apnea by CPAP may help to lower their blood pressure levels and benefit heart health.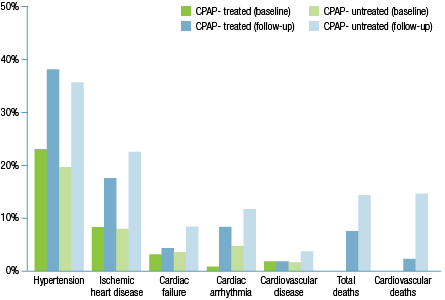 For newly diagnosed high blood pressure patients, if their sleep apnea is treated, there is a 25% likelihood that we could reverse their blood pressure. For hypertensive patients who have been treated over years, have known that if their sleep apnea is effectively treated, we will reduce a cardiovascular event by 50%.
Sleep apnea has been associated with the development of hypertension in those relationships.
Various studies recognize that obstructive sleep apnea as an identifiable cause of hypertension and recommend screening of newly identified hypertensive patients or patients who develop refractory hypertension for obstructive sleep apnea.
When sleep apnea is effectively titrated, there is a positive impact on hypertension. We know that it will reduce daytime blood pressure in patients who is effectively treated. It is also known that effective treatment of obstructive sleep apnea resulted in reduced systolic blood pressure in refractory hypertension patients with obstructive sleep apnea. It is also known that effective treatment of obstructive sleep apnea will normalize nocturnal blood pressure patterns in obstructive sleep apena patients whose OSA was effectively treated.