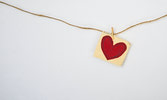 What is a PFT?
A pulmonary function test is a great, non-invasive way to check how well an individual's lungs are working. There are many reasons why your doctor might request this test and knowing these reasons along with what to expect is beneficial to the process. In this blog, we'll explain what a PFT is, why someone might need one and how ARCN performs them.
Explanation of a PFT
Pulmonary function tests are offered to measure how well the lungs take in and release air. It also shows how well the lungs move gases like oxygen from the atmosphere into the body's circulatory system. The data gathered from this test helps to diagnose diseases, measure treatment progress and more. In the next section, we'll discuss when you should ask your doctor about lung testing as well as more reasons one may need a PFT.
Reasons for Needing a PFT
If you are over the age of 40 and are experiencing the following symptoms, we recommend you ask your doctor about our PFT services.
Frequent or long-term colds

Shortness of breath while doing everyday tasks

Chronic cough

Wheezing
These tests are performed for purposes other than just diagnosing diseases like asthma and COPD. Pulmonary function tests help individuals:
Assess the effects of medication

Measure disease treatment progress

Find out if work-related exposure to contaminants affects the lungs
How a PFT is Performed
The test is performed with the help of a spirometer, which is an instrument that records the amount and rate of air you breathe. A pulmonary function test starts with the individual sitting in a clear sealed box while they breathe in and out of a mouthpiece connected to a spirometer. Based on the changes in pressure inside the box, lung volume is determined. With the information gathered from the box and the spirometer, diagnoses and assessments can be formed.
PFT Preparation
Testing calls for some preparation so accurate results can be recorded. To make the most of your PFT experience, follow these instructions:
Don't smoke for two hours before the test

Follow instructions from your doctor about if you should stop using medication
Don't eat heavy meals before the test
If you're interested in pulmonary function testing, we hope this information was beneficial. With a doctor's prescription, we happily perform lung testing at our Edmonton, Sherwood Park, Spruce Grove, Red Deer, Calgary and Camrose locations. Click here to learn more about testing or contact us with any questions.