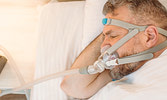 Sleep apnea is a common but often undiagnosed sleep disorder that affects millions of people worldwide. It not only disrupts the quality of one's sleep but also has a significant impact on overall health. Join us today as we explore the various aspects of sleep apnea and its potentially severe consequences on your well-being.
Defining Sleep Apnea
Sleep apnea is a condition characterized by interrupted breathing during sleep. There are two main types of sleep apnea:
Obstructive Sleep Apnea (OSA)

: This is the most common form of sleep apnea, occurring when the throat muscles relax excessively during sleep, leading to blocked airflow.
Central Sleep Apnea

: This less common form involves the central nervous system failing to send the proper signals to the muscles responsible for controlling breathing.
The Impacts of Sleep Apnea
Impacted Quality of Sleep

One of the most immediate and noticeable impacts of sleep apnea is the impact it has on your quality of sleep. People with sleep apnea often experience frequent awakenings during the night due to pauses in breathing. This disrupts the natural sleep cycle, preventing deep and restorative sleep.
Daytime Fatigue

The disruption of sleep caused by sleep apnea often results in excessive daytime sleepiness. Individuals with sleep apnea might struggle to stay awake during daily activities, which can lead to decreased productivity, mood swings, and an increased risk of accidents, particularly when operating vehicles or machinery.
Heart Issues

Hypertension (High Blood Pressure)

: The recurring drops in oxygen levels during sleep apnea episodes can strain the cardiovascular system and lead to increased blood pressure.

Heart Disease

: Individuals with untreated sleep apnea are at a higher risk of developing heart disease, including arrhythmias, congestive heart failure, and coronary artery disease.

Stroke

: Sleep apnea can also increase the likelihood of suffering a stroke, as it affects blood pressure and impairs the body's ability to regulate oxygen flow to the brain.
Mental Health Impacts

Depression and Anxiety

: Sleep apnea is often associated with increased levels of depression and anxiety, which can further disrupt sleep and create a vicious cycle.

Cognitive Impairment

: Memory problems, difficulty concentrating, and impaired cognitive function are common in individuals with sleep apnea.
Sleep apnea is a serious condition with wide-ranging implications for overall health. If you suspect that you or someone you know may have sleep apnea, it's crucial to seek a diagnosis and treatment. At Advanced Respiratory Care Network, we provide sleep apnea diagnostic and treatment services. By addressing sleep apnea, you can improve your sleep quality, protect your long-term health, and enhance your overall well-being. Don't underestimate the impact of sleep apnea—it's a condition worth addressing for a healthier, happier life. To find out more information about how our team can help you or your loved one with sleep apnea, visit our website or contact us.