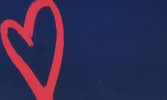 While pulmonary function tests, or PFTs, may seem complicated and elaborate, there are just a few simple and important things to know beforehand. In this blog, we'll cover why this testing is needed, how to prepare, what you should know about the results and more. Continue reading for a breakdown of the basics of pulmonary function testing so you can go into your appointment feeling prepared and at ease.
Why
Are
PFT
s Performed?
There are countless lung conditions and diseases, making finding a diagnosis a tricky process. The following are some reasons your doctor may recommend a PFT:
Diagnose a variety of lung diseases

and conditions, such as asthma, emphysema, chronic bronchitis and more

Measure treatment progress

Test the effects of medication

Determine

the reason for shortness of breath
How Can I Prepare Beforehand?
A few things can be done before the test to ensure accurate results and a smooth testing process. Prepare by doing the following:
Don't smoke for four hours before testing

Don't eat a heavy meal before testing

Don't consume caffeine for four hours before testing

Talk to your doctor about temporarily pausing medication before testing

Avoid exercis

ing heavily

before the test and relax as much as possible

Bring a list of all medication, vitamins, supplements or other things you are taking
What Does Testing Involve?
A typical test involves breathing into a mouthpiece that is attached to a simple device, such as a spirometer or peak flow meter. With resting between tests, you'll be asked to breathe in and out at different speeds and in different patterns.
How Long Does
It
Take
?
The length of time it takes to complete the test varies depending on doctor requests and the individual patient. On average, it takes 30-45 minutes to complete.
What
About the Results?
After comparing your test results with the normal values of someone your age, height and sex, your doctor will be able to figure out if you need further testing or treatment. Your doctor may also compare your results to previous results if you've completed a PFT before to check your progress and make treatment adjustments.
We perform PFTs at various locations and with a doctor's prescription, you can get started with your testing today by booking a consultation. We're happy to serve you and provide the respiratory testing to get you the diagnosis you're looking for! Contact us today with any PFT questions or to get your test scheduled.